Rolling Hills
The ultra-private gated city of bucolic Rolling Hills boasting California and Spanish ranch homes with abundant acreage and panoramic views atop the Palos Verdes Peninsula, remains LA's best kept secret.
WELCOME TO ROLLING HILLS: LA's BEST KEPT SECRET

Rolling Hills is known for California and Spanish ranch homes that include spectacular gated estates providing the ultimate in privacy to its residents. The stunning location of the Palos Verdes Peninsula overlooking the Pacific Ocean offers the best of both worlds, marrying Los Angeles' urban appeal with a healthy coastal lifestyle. The Peninsula is "the ultimate LA getaway every day." Breathtaking views, cool temperatures, excellent air quality, outstanding schools and a quality of life unmatched anywhere else.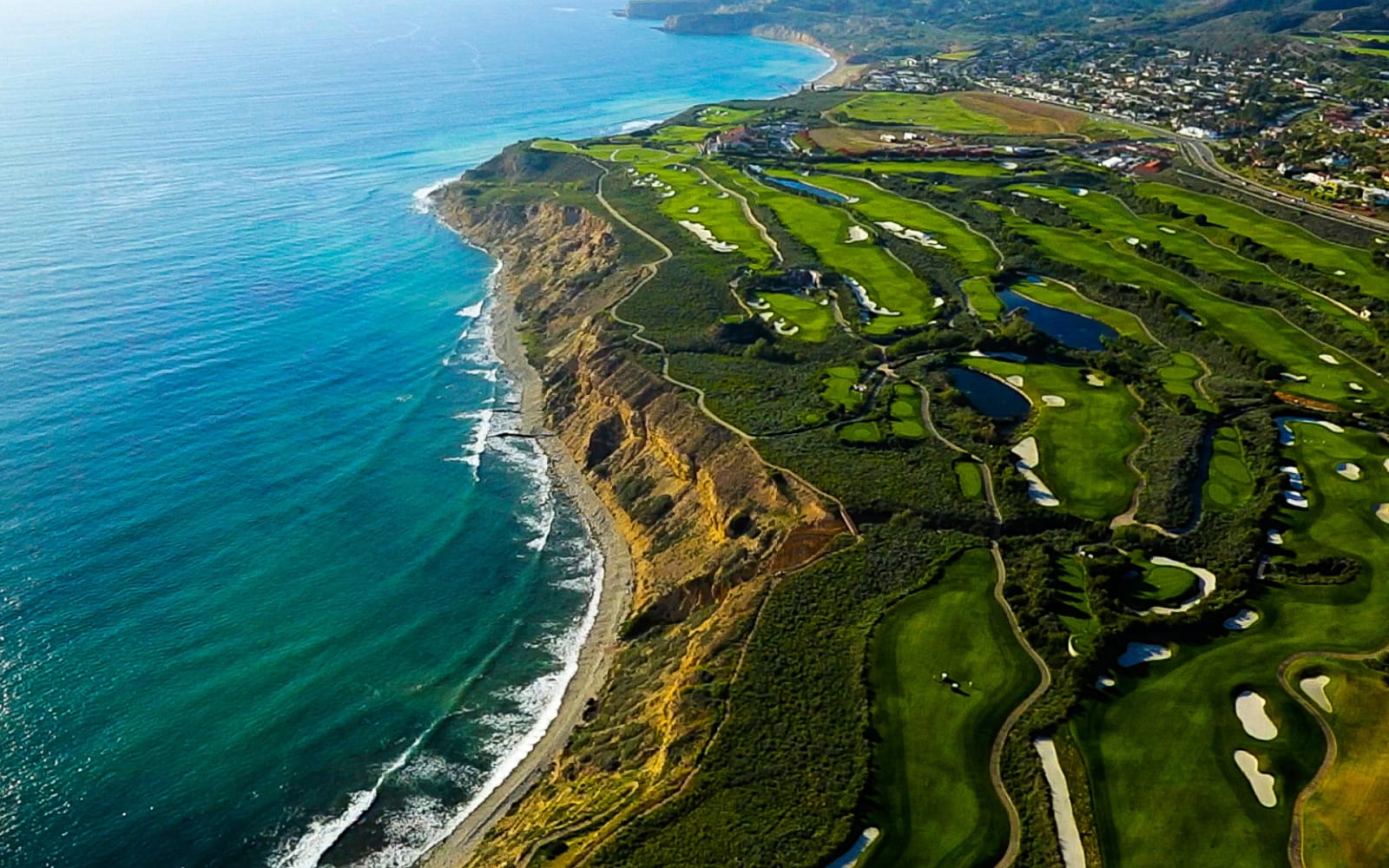 ROLLING HILLS: THE PINNACLE OF PARADISE

Imagine a real estate destination positioned atop Los Angeles offering 23 miles of scenic coastal drive without congestion or traffic, numerous nature preserves, secluded beaches, seaside parks, sensational sunsets and endless outdoor amenities. In 1936, developer Frank Vanderlip tapped visionary A.E. Hanson, to conceive the dream; a utopian ranch community with abundant acreage, ocean, mountain and city views and miles of happy trails. Today, the dream of an affluent community with wide open space between neighboring homes, no traffic lights and more equestrian paths than paved roads is still remarkably a thriving reality giving its 1,800 residents many reasons to celebrate. Positioned at the pinnacle of the Palos Verdes Peninsula, 1,100 feet above sea level, Rolling Hills, Los Angeles is not just the safest and wealthiest of communities; it is one of the only guard-gated cities in America.

Blissfully "behind the gates" are 690 ranch and hacienda style homes inspired by the designs of celebrated California architects Cliff May and Wallace Neff. Saddling up is a multi-generational passion for residents who enjoy direct access to 57 miles of bridle and hiking trails, 2 private arenas and many public equestrian centers. Palos Verdes is home to the annual Portuguese Bend National Horse Show; a world-class charity event that has raised millions for Children's Hospital Los Angeles. The exclusive Rolling Hills community offers residents 3 private tennis courts, several social clubs and annual neighborhood events. The bucolic city is steadfast in staying true to its historic heritage, yet offers just enough urban appeal and coastal geographical desirability to attract high net worth buyers who desire an enduring safe haven for their families.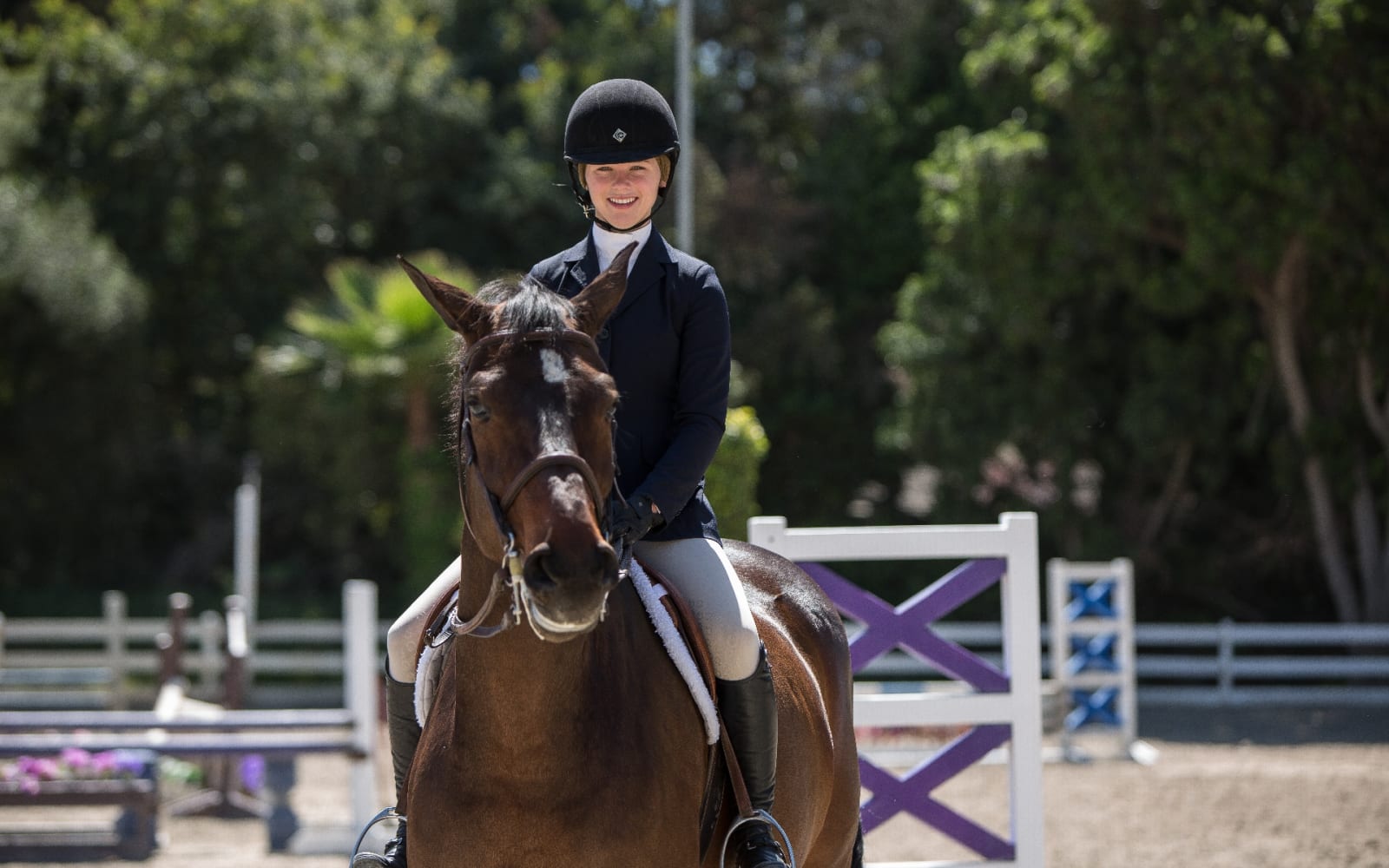 THE PEOPLE AND LIFESTYLE
The residents are affluent, active, athletic, philanthropic and friendly. Sandy beaches, oceanfront hotels and restaurants, golf and tennis clubs are in close proximity. Hiking, cycling trails, surfing, swimming, kayaking, scuba diving, fishing, whale and migratory bird watching are at your convenience. Redondo, Hermosa, and Manhattan beaches are just minutes away and Catalina Island is a short excursion with boating slips available at nearby Redondo Beach King Harbor Marina and Cabrillo Marina. Real estate in Rolling Hills, CA, is further enriched by the Norris Center for the Performing Arts, Peninsula Symphony and The Palos Verdes Art Center. It is no surprise high net worth individuals and Hollywood studios are discovering "LA's best kept secret." The Peninsula is not only a prime real estate destination, but also a hub for tourists and film crews who flock to its famed sights such as the Point Vicente Lighthouse, Wayfarer's Chapel, SS Dominator, Vincent Thomas Bridge, Los Angeles Harbor and the USS Iowa Museum. This hidden gem is conveniently located 18 miles from LAX and 25 miles from downtown Los Angeles. High flyers can arrive via aircraft at Torrance Airport-Zamperini Field (public), Signature Long Beach Airport-Daugherty Field (private) and Los Angeles International Airport (public).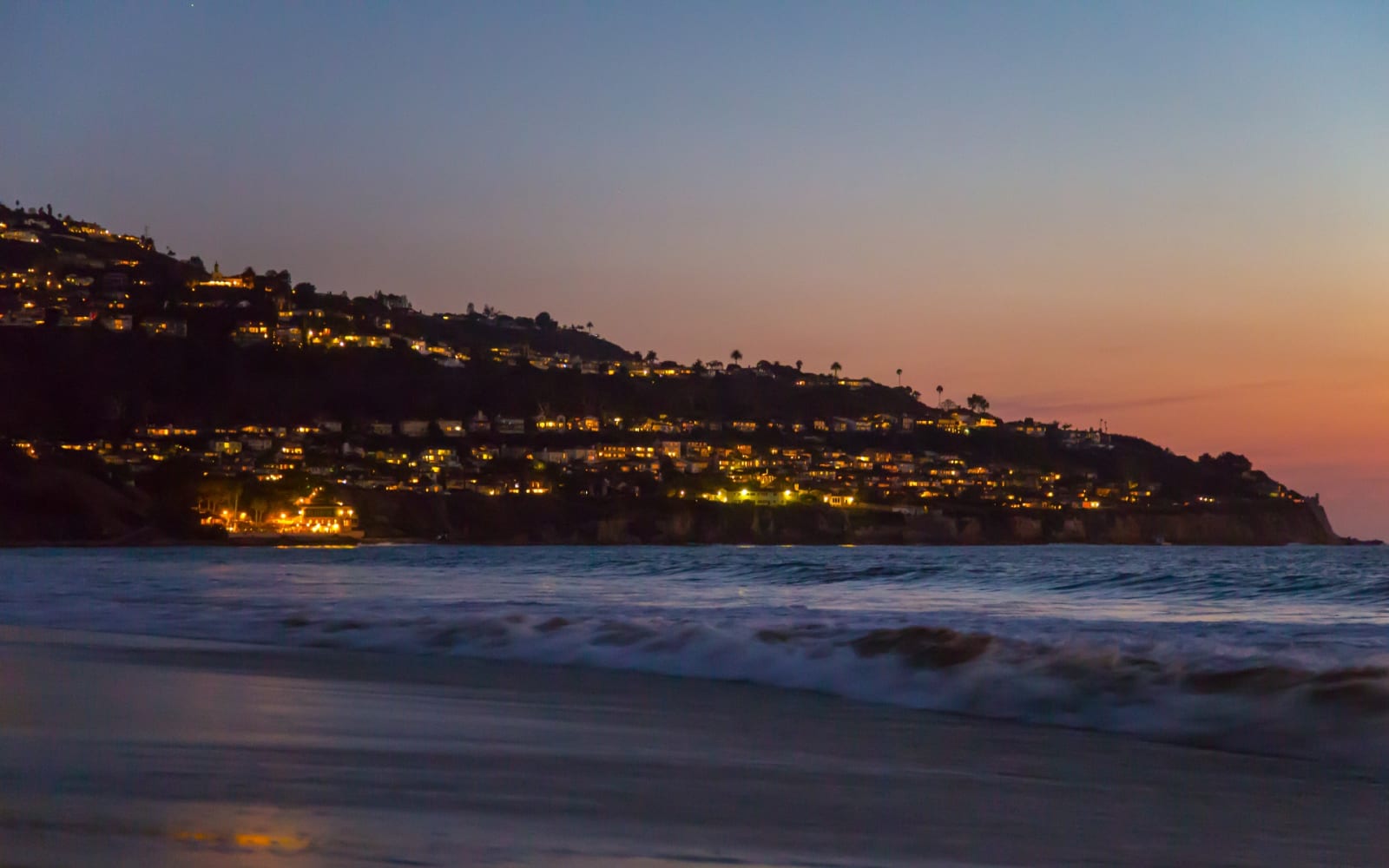 INSIDER TIPS
PARKS, NATURE AND CLUBS
Peninsula and South Bay Beaches:
Rancho Palos Verdes Beach
Abalone, Sacred and Malaga Coves
Lunada Bay
White Point Royal Palms Beach
Cabrillo Beach
Torrance Beach
Redondo Beach
Hermosa Beach
Manhattan Beach


Peninsula Parks and Nature Preserves:
The Palos Verdes Nature Preserve
Abalone Shoreline Park and Ecological Reserve
Point Vicente Interpretive Center and Lighthouse
Frank A. Vanderlip Park
Marilyn Ryan Sunset Point Park
Fred Hesse Jr. Community Park
Robert E. Ryan Community Park
Founders Park
Del Cerro Park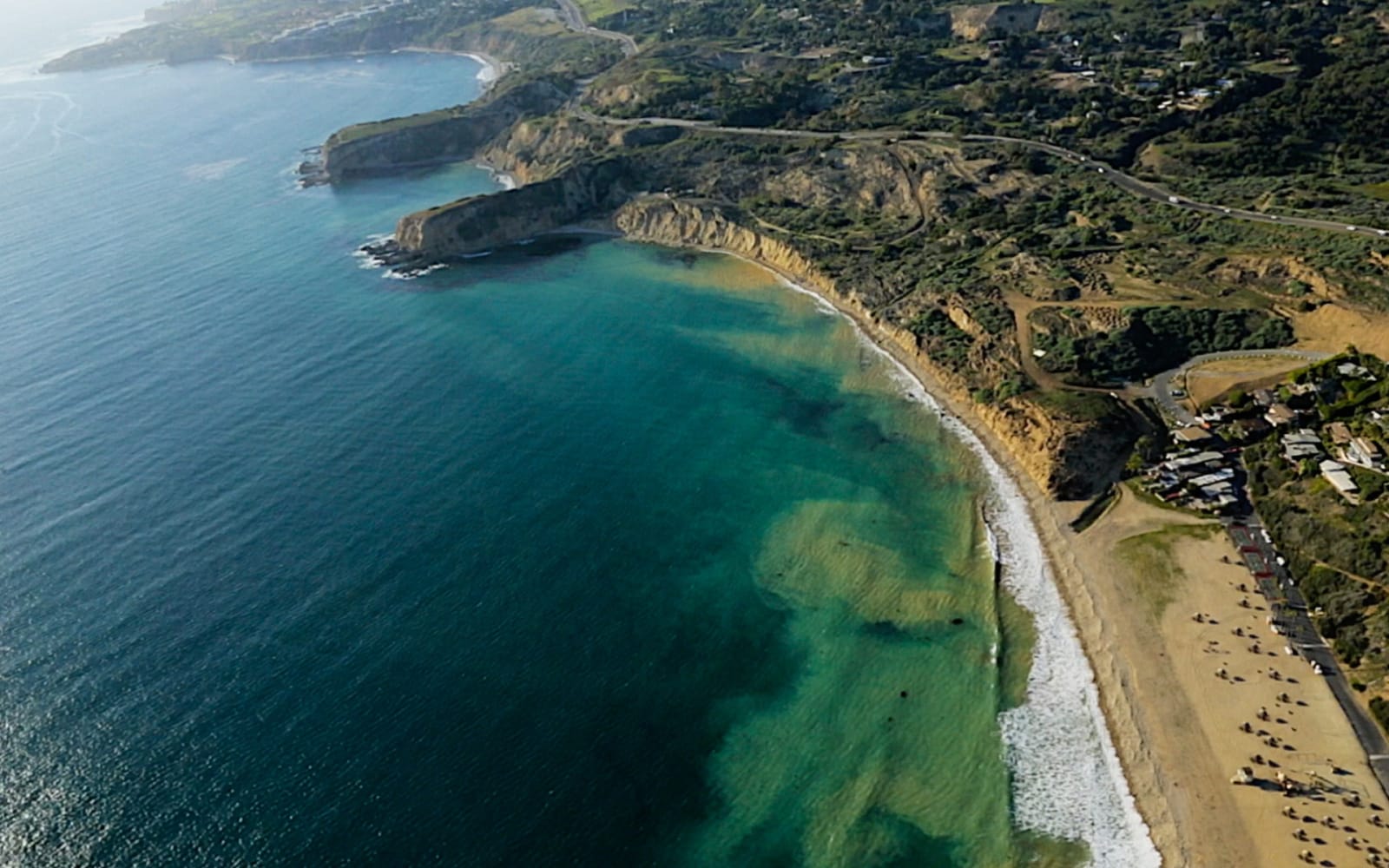 Private and Public Clubs:
Rolling Hills Country Club
Trump National Golf Club
Palos Verdes Golf Club
Portuguese Bend Beach Club
Palos Verdes Beach and Athletic Club
Peninsula Racquet Club
Palos Verdes Tennis Club
Cabrillo Beach Yacht Club


Equestrian Clubs, Arenas and Stables:
Rolling Hills Caballeros Arena
Rolling Hills Hix Arena
Rolling Hills Estates Stables
Seahorse Riding Academy
Peter Webber Equestrian Center
Portuguese Bend Riding Club
Mystic Canyon Stable
Empty Saddle Club
Palos Verdes Stables
Dapplegray Park
Ernie Howlett Park
Chandler Park


HOTELS
Oceanfront options include: Terranea Resort (A Destination Hotels 5-star luxury property), a 102-acre Mediterranean inspired eco-resort with unbelievable views just minutes from the bustle of Los Angeles. The Portofino Marina & Hotel (4-star) is a chic and nautical King Harbor boutique hotel known for being a maritime haven for business and leisure travelers alike. The hotel's 181-slip harbor features sun drenched marina views and new state of the art docks. Shade Hotel Redondo Beach (4-star), a brand new hip boutique oasis at King Harbor located in one of California's premier beach communities with views of the Pacific coastline stretching from Palos Verdes to Malibu.


RESTAURANTS
Mar'sel is a waterfront fine dining experience presenting an inventive twist on Californian cuisine using locally sourced ingredients. The ambience is elegant, the views are incredible and the seating is indoor or outdoor. At The Café Pacific patrons experience traditional upscale dining every day overlooking sweeping vistas of the Pacific Ocean. The Café Pacific is known for its outstanding service, bar drinks and lavish brunches. The Admiral Risty is a Peninsula landmark offering loyal patrons fresh seafood, cocktails and unforgettable sunsets. The ideal place to enjoy California comfort cuisine, delicious microbrews and ocean views in a relaxed setting is Nelson's; one of the top ten eco-friendly bars in the U.S.
SHOPPING
Locals shop for apparel at the new Del Amo Fashion Center, Promenade on the Peninsula and Manhattan Beach's Metlox Plaza. There is no shortage of luxury automobile dealers in the South Bay including: Ferrari South Bay, Land Rover South Bay, Porsche South Bay, Mercedes Benz of South Bay and Audi Pacific. For the foodies, try The Catalina Cooking Store, Williams Sonoma, Bristol Farms and Whole Foods.
SCHOOLS
The Palos Verdes Peninsula Unified School District serves the Peninsula community with the following schools:
Silver Spur Elementary (K-5)
Montemalaga Elementary (K-5)
Lunada Bay Elementary (K-5)
Cornerstone at Pedregal (K-5)
Palos Verdes Intermediate School (6-8)
Ridgecrest Intermediate School (6-8)
Palos Verdes High (9-12)
Palos Verdes Peninsula High School (9-12)
Peninsula Private Schools:
Chadwick School (K-12)
Peninsula Heritage(K-6)
Rolling Hills Country Day (K-8)
Rolling Hills Prep (6-12)
St. John Fisher (K-8)
Christ Lutheran School (Pre K-8)
Peninsula Montessori School (18 months-6)


The Peninsula is home to Marymount California University (MCU). With gorgeous ocean views and a unique campus location, many Hollywood production companies have chosen MCU as a location for professional film, television and commercial shoots.

Looking to invest in luxury real estate in Rolling Hills? Top Beverly Hills and Los Angeles real estate agent Jade Mills has a great selection of properties available in this area. Contact her today to learn more.