Beverly Hills
The immaculate assortment of architecture in Beverly Hills provides an exceptional variety of options for discerning buyers looking for their dream home!
Homes for Sale in Beverly Hills
Welcome to Beverly Hills
Home to A-list celebrities, spectacular entertaining, and countless legendary properties, Beverly Hills is one of the world's most prestigious and exclusive neighborhoods.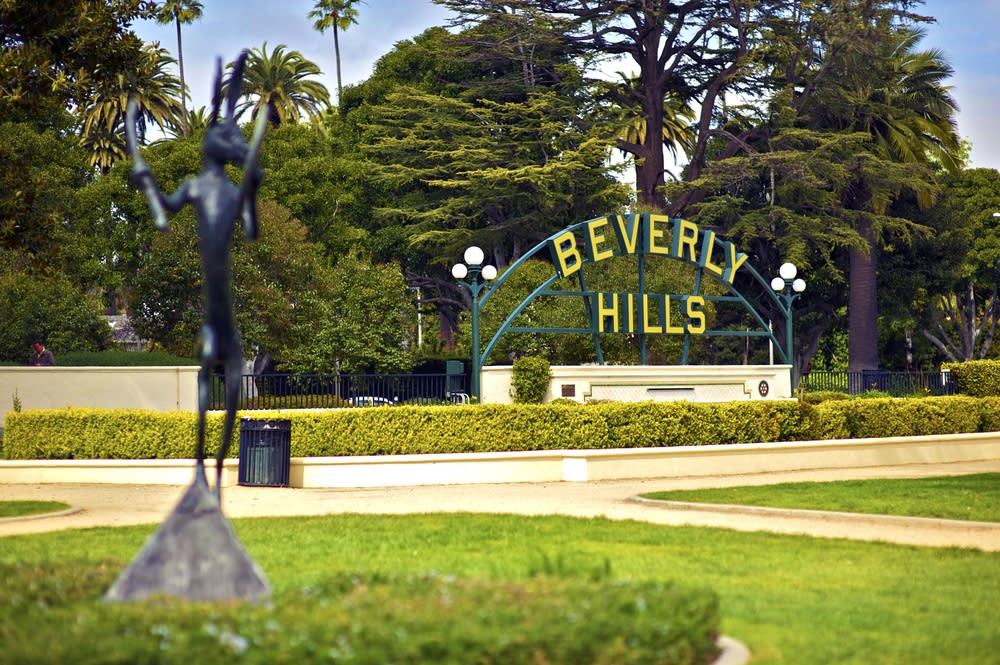 Beverly Hills: World-Class Luxury Living
Beverly Hills is a part of the Los Angeles' Platinum Triangle - the "three B's" neighborhoods - with Bel Air to the north and Holmby Hills to the west. Before investors developed Beverly Hills, Spanish ranches specializing in lima bean production, as it originally inhabited this area. When water was discovered in 1914, much to the dismay of developers looking for oil, the city began its development. By the 1920s, construction of Beverly Hills real estate boomed. Luxury real estate in Beverly Hills, CA gained notoriety after film industry moguls Douglas Fairbanks and Mary Pickford completed construction of their legendary mansion homes. Beverly Hills is home to some of the world's most coveted luxury real estate, attracting renowned business professionals such as Rudolph Valentino, to contemporary pop culture icons such as Ryan Seacrest and Ellen DeGeneres. Beverly Hills local services are provided by City Hall, the Beverly Hills Police Department, and the Beverly Hills Fire Department. The ease in accessibility and very quick response time make Beverly Hills an exceptionally safe neighborhood for residents. In addition, the city of Beverly Hills is meticulously maintained, making it one of the most aestheticly pleasing neighborhoods in the world. The city of Beverly Hills is very attentive to the nature adorning its streets and has been given the title Tree City USA by the Arbor Foundation.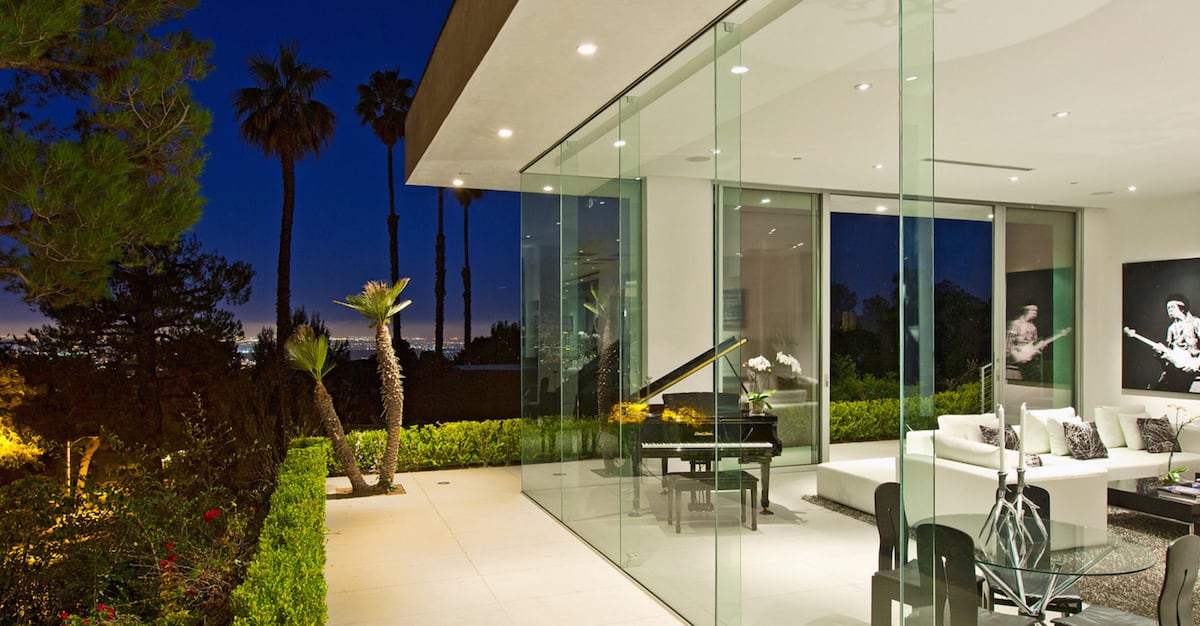 Beverly Hills Real Estate Insights
The Beverly Hills luxury real estate market offers a diverse variety of luxurious properties. The immaculate assortment of architecture in Beverly Hills provides an exceptional variety of options for discerning buyers looking for their dream home! You can find everything from traditional homes to modern architectual properties; from estates built in the style of the Hamptons to gated palatial chateaus. As of 2015, the average listing price of homes for sale in Beverly Hills was around $3,800,000. The median price per square foot for homes in Beverly Hills is $980. For the last decade, Jade Mills has been the top-grossing Beverly Hills real estate agent and has unparalleled knowledge and experience. While Jade Mill's reputation precedes her, she was ranked as the number two broker for Coldwell Banker Worldwide in 2014 surpassing $300,000,000 in sales that year.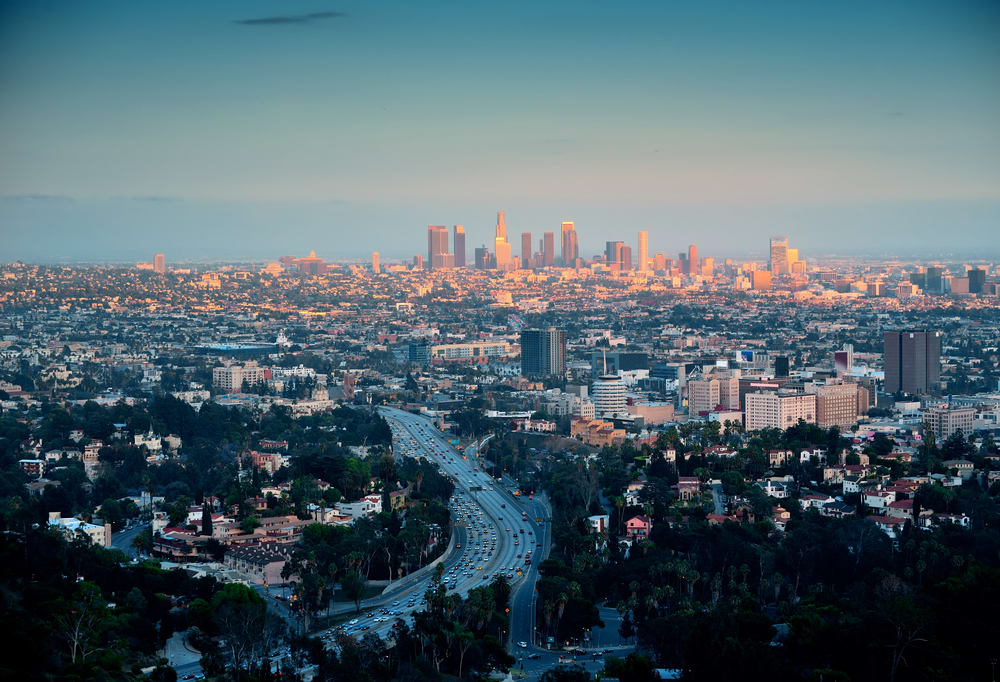 The People and Lifestyle
From A-list celebrities to sports heroes, C-level managers at Fortune 100 companies to international clients, Beverly Hills luxury real estate attracts the world's top producers, creative minds, and leading business professionals. Residents of Beverly Hills enjoy world class shopping, gourmet restaurants, and some of the world's best hotels, day spas and more at a close proximity from their estates. The Beverly Hills Real Estate market offers a variety of luxurious, eclectic estates in a well-maintained community. Beverly Hills is also home to some of the best restaurants, hotels and schools in the country. Beverly Hills is one of the most famous neighborhoods in the United States, so expect tourists driving around streets; even so, estates in Beverly Hills are well equipped to uphold the highest level of privacy for Beverly Hills homeowners with a plethora of gated estates and constant patrol from the Beverly Hills Police Department.
Insider Tips
Hotels
The Beverly Hills Hotel (5-star hotel) SIXTY Beverly Hills (5-star, recently renovated) The Beverly Wilshire (A Four Season Hotel, 5-star hotel) SLS Hotel (A Luxury Collection Hotel, 5-star hotel) The Four Seasons Hotel Los Angeles (5-star hotel) Montage Beverly Hills (5-star hotel).
Parks and Nature
Beverly-Canon Gardens, Beverly Garden Parks, Will Rogers Memorial Park, The Los Angeles Country Club.
Restaurants
There are many, many amazing dining options in Beverly Hills to fulfill any craving, whether it is a casual meal or elegant fine dining, you'll be sure to find it close to home! The following are just a few options of the incredible restaurant options available at your fingertips. Il Pastaio is an upscale Italian restaurant owned by world-renowned chef Giacomino Drago and frequented by celebrities. Villa Blanca is a first class dining establishment that offers gourmet Mediterranean cuisine and is a local favorite. Spago is owned by celebrity chef Wolfgang Puck; this bistro offers creative cuisine locally sourced from California with a seasonally changing menu.
Shopping
Rodeo Drive has a multitude of luxury brand boutiques such as Louis Vuitton, Chanel, Burberry, Porsche, Versace, Prada and many more. For a wider selection of luxe brands head a few blocks South to Saks Fifth Avenue, Barney's New York, and Neiman Marcus.
Nightlife
Bustling with classic lounges and bars, Beverly Hills is well equiped to make every night a memorable one. Above the SIXTY Beverly Hills Hotel, is an exclusive rooftop pool and bar. Here you will need to be a guest at the hotel, a member, or a VIP to enter. Many of Hollywood's elite meet at the Writer's Bar in the lounge of Riffles L'Ermitage Hotel.Confidential is one of few nightclubs in Beverly Hills, this club features an underground dance floor and crystal chandeliers. Keep in mind most nightclubs are in Hollywood and West Hollywood, a short commute only 20 minutes away. The Grand Havana Room is a tasteful lounge and the best place in Los Angeles to enjoy a variety of high quality cigars.
Schools
The Beverly Hills school system is topnotch and an exceptional district for families.
Hawthorne Elementary School (Public, grades K-8)
Horace Mann Elementary (Public, K-8)
Beverly Vista (Public, PreK-8)
El Rodeo Elementary (Public, K-8)
Temple Emanuel Academy Day School (Private, K-6)
Kabbala Children's Acadamey (Private, K-8)
Page School (Private, K-6)
Good Shepherd Catholic School (Private, Pre-K-6)
Harkham Hillel Hebrew Academy (Private, K-8)
Beverly Hills High School (Public, Grades 9-12)

Want to experience the unique Beverly Hills luxury lifestyle? Contact Jade Mills today to schedule a private showing of stunning homes in the area.